The symposium FCSE-2020 has been
CANCELLED

due to the COVID-19 situation.
The symposium has been

postponed

: 
The new date for FCSE-2021 is now June 14 to 17, 2021.
---
 

Montreal, March 24 2020 – COVID-19 update

Dear present and future FCSE participants,

We regret to announce that the FCSE-2020 Symposium, planned for June 15-18 2020, had to be cancelled. Indeed, the present COVID-19 situation has simply left us no choice.

As of now, the Symposium is postponed for the next year. Specifically, the FCSE-2021 Symposium will be held in Montreal on June 14-17, 2021.

We sincerely hope to preserve the scope of the conference which consists of invited and contributed talks, short courses, an exhibit, hands-on workshops and numerous networking opportunities. When constructing the new and upcoming program, we can already count on an excellent selection of invited speakers which have confirmed their participation, and we will encourage those who had planned in participating this year to consider attending next year.

Further details and updates will be made available in the following months on this website.

Thank you for choosing the FCSE Symposium and we hope to see you next year.

Till then, we wish you good health,

The FCSE organizers

For further correspondence, please do not hesitate to contact us at: abstracts.fcse@polymtl.ca
---
The 9th Symposium on Functional Coatings and Surface Engineering will take place in Montreal, Canada, on June 15-18, 2020 . Call for Papers is available here.
The symposium focuses on the following topics and subjects:
Thin films with tailored optical, mechanical, tribological, electrical, thermal and other functional properties;
Smart coating materials and film systems;
Vacuum and non-vacuum deposition processes and process control and diagnostics;
Plasma processes and plasma-surface interactions;
Thin film systems for passive and active optical filters and waveguides;
Modeling and predictive tools for processes and coating system performance;
Protective tribological coatings with enhanced wear, scratch abrasion, erosion and corrosion resistance, hydro- and icephobicity and other functionalities;
Characterization methods: microstructure and the functional properties;
Thin film materials and systems for optical, optoelectronic, aerospace, outer-space, energy-control, biomedical, micro-system, sensor, energy and other applications;
Surface and interface engineering approaches for the control of adhesion, stress and environmental stability.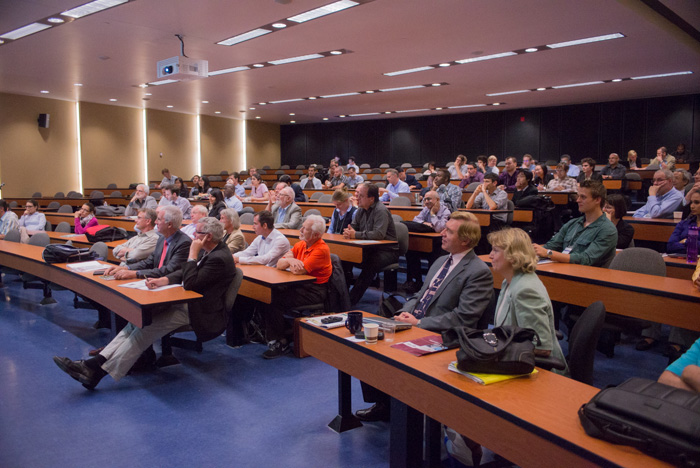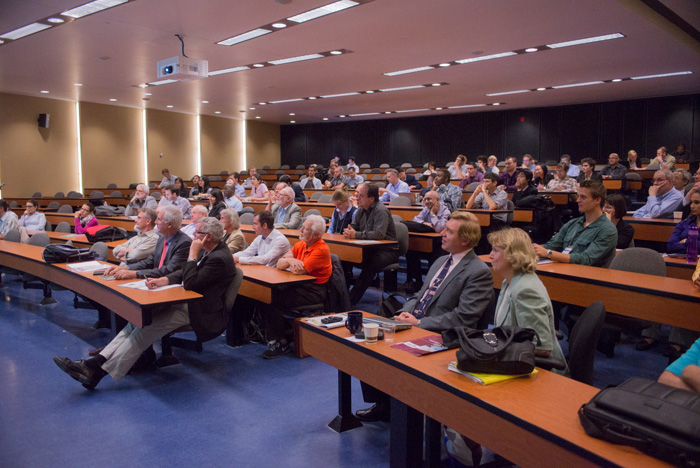 The symposium features:
Invited lectures of leading experts;
Oral and Poster original presentations;
Short courses;
Hands-on workshops;
Table top exhibit;
Social networking events.
We advise you to make early hotel reservations.
The symposium is organized by the Regroupement québécois sur les matériaux de pointe (Quebec Consortium of Advanced Materials – RQMP) and the St. Lawrence Chapter of the AVS Science and Technology of Materials, Interfaces in collaboration with the Society of Vacuum Coaters and with the Green SEAM (the NSERC Strategic Network on Green Surface Engineering for Advanced Manufacturing), and is hosted by Polytechnique Montréal and Université de Montréal.



Ludvik Martinu and Jolanta Sapieha,
FCSE-2017 organizers

The 8th edition of the FCSE-2017 symposium attracted the largest number of participants, sponsors and exhibitors in its 18-year history.