The poster presen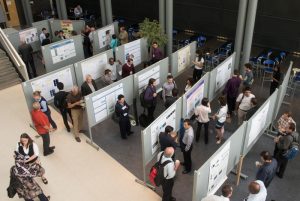 tations will take place on June 16 and 17.  
Posters will be attached to a 180 cm wide (horizontal) x 120 cm tall (vertical) panels (6 ft. x 4 ft.) and pins will be provided. The posters should be installed before noon on Tuesday, June 16  and left on the panels till 13:30 on Wednesday, June 17. The authors are requested to be available for questions and discussions during the poster session between 14:00 and 17:00 on Tuesday, June 16.
Poster abstracts must be submitted before February 29, 2020 (extended deadline) and sent to abstracts.fcse@polymtl.ca.
Two cash a

wards

will be given to the

best posters

presented by students

.